Each SAP customer has a unique journey to the cloud. One size does not fit all. While helping over 5,000 SAP customers move to the cloud, the SAP team at Amazon Web Services (AWS) has identified three initiatives that customers can rapidly implement to accelerate the move of their SAP landscapes to the cloud, in addition to full-scale ERP migration.
Join ASUG and AWS as we explore three proven ways to jump-start your SAP migration efforts, including implementing robust cloud-based disaster recovery, automating the deployment of QA systems, and establishing a modern data lake. These initiatives allow customers to immediately unlock additional value from their SAP investment while building confidence with cloud capabilities. We'll also explore several key factors customers consider as they prepare for a full-scale ERP migration. Finally, we'll share real-world examples of how SAP customers such as Phillips 66, Newmont, and Restaurant Brands International have used AWS capabilities to reduce costs, increase agility, and accelerate innovation.
In this session, you'll learn how to:
Begin your SAP cloud migration journey with three easy-to-implement initiatives.

Streamline SAP operations with purpose-built automation capabilities from AWS.

Plot the right course for your ERP migration, whether lifting-and-shifting ECC or transforming with SAP S/4HANA.

Get started with an exclusive offer from AWS.
As an attendee, you will have opportunities to provide feedback and ask questions throughout the event. Please take advantage of this chance to engage with us during this dialogue.
If you have a success story to share, a nonmember who would like to register, or are interested in sponsorship opportunities, please email us at asugexpress@asug.com.
Thank you to our sponsor: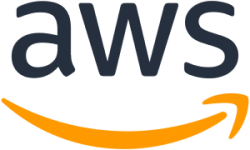 Speakers
Christoph Streubert, Principal SAP Specialist, AWS
AV Vivekanandha, SAP Solutions Architect, AWS