We can all agree that the past year has forever changed the way that we work and how critical technology and innovation is for overcoming the world's challenges.
Join us on April 29 for our complimentary ASUG Express: Future City virtual event. Learn from fellow future city peers, thought leaders, and SAP subject matter experts who will provide insight, advice, and guidance on how to plan your strategy. We will also help you understand how to extend the capabilities of your existing SAP investment in order to accelerate your city transformation.
Key takeaways include:
Gain key insights from your peers at other cities on their lessons learned during their future city journeys.
Learn best practices for developing your future city plans directly from a world-renowned thought leader on future city transformation.
Understand how innovations on cloud technologies helped cities and municipalities manage demands during the COVID-19.
Gain exclusive insight into SAP's strategic cloud investments that can accelerate the digital needs of our cities in a secure and data-compliant manner.
Get the latest update on the SAP industry cloud strategy, which will provide purpose-built solutions tailored for the needs of the public sector.
The New Normal and How Cities Are Responding

​​​​​​​COVID has fundamentally changed commerce in all forms and has accelerated digital transformation across the economy. Cities face many of the same pressures. For example, they have already had to fundamentally change how employees work. Long-held views of accountability and controls have been shattered. The rise of e-Services has transformed service delivery by cities. Through it all, municipal leaders have learned that cities and their citizens require a level of agility that is difficult to achieve with current operating models and revenues. What role will IT play in this environment? In this session, we will examine the new IT investment priorities for cities operating in the new normal.

As an attendee, you will have opportunities to provide feedback and ask questions throughout the event. Please take advantage of this chance to engage with us during this dialogue.

If you have a success story to share, a nonmember who would like to register, or are interested in sponsorship opportunities, please email us at asugexpress@asug.com.
Thank you to our sponsors: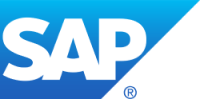 Speakers
Sei Drake, Chief Services Architect, SAP
Dr. Jonathan Reichental, Founder, Author, and Professor
Sebastian Scharfenberger, SAP Industry Cloud Development, SAP
Carlos Fernandez Scola, SAP Future Cities Solutions Expert, SAP
Jason Beal, Principal, Deloitte Consulting LLP
Khelan Patel, Senior Manager, Deloitte Consulting LLP
Kai Finck, SVP & Head of Industry Cloud Program, SAP
Paul Kurchina, Connector, Community Builder, and ASUG Evangelist, ASUG
Want to watch this webcast? Become a member and get access to all ASUG benefits including news, resources, webcasts, chapter events, and much more!