In our world of incessant change, we are all threatened by volatility, uncertainty, complexity, and ambiguity—at the individual and organizational levels. Permanent reinvention mindset will give you new lenses through which to consider change as an opportunity rather than an obstacle. Society is evolving at breakneck speed. What does this mean for all of us? While we cannot see into the future, there are repeatable patterns that we can understand.

This high-energy, visual, and story-rich workshop will cover: 

The rate of change
Why change catches us off guard
The forces of change
Why we need to reinvent before we reach disruption
How we can think about change
Examples from exemplars of change
Breakout rooms to ignite your thinking
Useful ideas for career, business, and life
We will include breakout rooms to workshop by unbundling organizational capabilities to rebuild from within and identify opportunities and threats. To prepare, just turn off notifications and don't check email during your break.

Relevant link: www.theinnovationshow.io
As an attendee, you will have opportunities to provide feedback and ask questions throughout the event. Please take advantage of this chance to engage with us during this dialogue.
If you have a success story to share, a nonmember who would like to register, or are interested in sponsorship opportunities, please email us at asugexpress@asug.com.

Thank you to our sponsor: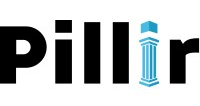 Speaker
Aidan McCullen, Host and Author, The Innovation Show and "Undisruptable: A Mindset of Permanent Reinvention for Individuals, Organisations and Life"